Let me get this straight. You're telling me, Baby (the youngest horse) ate my peppermints? Really?
Do you want to stick with that story?
Baby would be the one in the middle. All of our horses love peppermint!
But I suspect, Baby wasn't the only one with minty fresh breath!!
Be sure and visit Brenda for more Holiday Bliss! Why not tell us what you are doing?
Today, I actually took time to sit down and place orders for those things that needed to be ordered. I am so happy….that's over with!!!
Tonight the boys want to make Puppy Chow….maybe! What, you don't make Puppy Chow for you family? We only make it during the holidays and it is a real treat. The rest of the year, I hide the powdered sugar.;) If you do not have the recipe, here it is. So easy, they can make it themselves!
12 ounces chocolate chips
1 ½ to 2 cups powdered sugar
Melt peanut butter, butter and chocolate chips together in a heavy skillet over medium heat; stirring continually. Place measured cereal in a large bowl and pour the chocolate mixture over cereal; mix until well blended. We place the powdered sugar in a super large plastic bag, add cereal mixture and shake (or we have used a large ice cream bucket with a lid). Store in an air tight container.
Yesterday, we received some disturbing news (a good friend's grandson was killed in a car accident). Needless to say, I was kind of on auto-pilot the rest of the evening. So the boys enjoyed hot chocolate with marshmallows and watched Christmas movies.
Tomorrow, grown daughter #1 (and family) is coming down. She and I plan to do some shopping….without kids! They are planning on staying for supper (dinner) …which will be beans and Frito-chili pies!
Here is a picture of some of the holiday candles that will be a part of today's (12/3) Giveaway!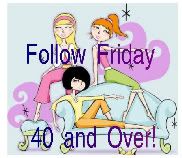 Go by and share some comment love!;)