I thought I'd do something different today. I like different,

sometimes.
The following is a (short) list of a few of my favorite blogs and what the ladies there have taught me.
If by some chance, you have never visited any of these lovely ladies, you'll be doing yourself a great favor to take a few minutes and do just that!
Now, grab a cup of coffee, tea or Dr. Pepper and enjoy a mini vacation to
Here we are at the beach.
Sorry, just kidding!
Believe it or not, I've known

Parsley

longer than I've been blogging!
Parsley

is a little gal with a BIG Heart, not only a heart for people, but she loves animals! This girl should have been a zoo keeper. I believe she has yet to meet an animal she does not like….well, maybe she wasn't too crazy about the black widow spider encounter. Just saying!
From

Parsley

I've learned so much about kindness toward others (even when it is difficult). She is always able to see the silver lining in cloudy situations. I believe being able to do this is a gift from

God

and I see it reflected in her Christian walk.
And Ms.

Parsley

writes with a style that will make you smile!
Parsley

is tremendous

Teacher!
Because she teaches by example.
Beth

was one of the first bloggers I felt a kinship to. We started blogging about the same time, we are both Oklahomans

(even though

Beth is a "northern transplant, we love her anyway)

, we both have issues with grown kids, both have kids entering *or in* ministry ~ the list goes on and on.
Beth

has been a wonderful example of how a person can

"grow in grace"

.

Beth

used to be "bashful" and have difficulty expressing her thoughts and opinions to others. But over the last few years, her self-confidence has

soared

. And it has soared because she decided to trust

God

. I've seen both personal growth and spiritual growth as

Beth

has emerged from the self-imposed prison she was once locked in.
We all make our own personal prisons. You might be afraid to trust your own judgment in some ways, you may feel inferior because of a physical handicap, you may feel you don't speak eloquently enough to make yourself heard ~

But

you are the person

God

made you to be. You just have to step out and

TRUST

the

Creator.
It's a step of

FAITH.
Beth

has taught me, that's it is okay to be myself, even if I make a mistake or two along the way.
Beth

is an awesome

"Over-comer"!
She

also has two other blogs:
And she writes for a new blog (along with other Oklahoma ladies) called

Testify:

(I don't know when she sleeps, either.)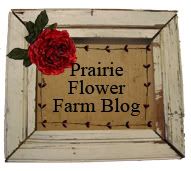 Linda

has more energy and creativity than three people! She has a beautiful, happy life ~ not because she has been "handed" a perfect life, but because she

chooses

to cultivate beauty and happiness.
From

Linda

I've learned to "make do" and

do it now

.
Let me explain.
Often, I have good intentions ~ sometimes, I even have great intentions.
But I tend to want to wait ~ wait until we have the money, wait until the house is clean/cleaner/at least a path through it, wait until the weather is right ~ you name it, I put things off, thinking there will be a more

"perfect"

time.
(Which makes me a little delusional like most of the population.)
Here's the deal,

we need to make the most out of the time we have!
This is what Linda inspires me to do!
And I believe Linda encourages the rest of us, without even knowing what an awesome job she is doing!
The ability to cherish each

God

given moment ~
~ It is an awesome thing!~
Linda

is an awesome

Encourager!
P.S. Be sure and check out some of

Linda's

recipes! They are so good….yummy! And you can visit

Linda's

store!
Amy

finds the coolest stuff! (Definition: the term "coolest" – it is a term from the 60's and means: the greatest, neatest, "bestest" ~ which isn't even a word…yet of stuff! You get the idea.)
Amy

features some great products made by other bloggers on her blog and she always finds lots of "pretties" to share. Still, she is down to earth

"farmgirl"

practical!
I've learned a number of life's lessons from

Amy.
One of which is how to make many of my own household cleaners.
They are fun to make, inexpensive, and we feel better because we are no longer being smothered with chemicals as we clean.
* Disclaimer ~

Amy

has a large following and does not know me from the other twelve hundred or so people who follow her blog.
That said, her blog will make you feel at home!
Amy

has the gift of

Hospitality!
The above blogs are listed in no particular order, other than distance from my house to theirs and the length of time I have *known* about their blogs!
Again

, if you do not follow these ladies or have never visited their blogs, you are missing a great deal. Don't believe me? Pay them a visit!
Cheryl
P.S. I plan to do this again *and again* from time to time. If you are not on the list this time, you may be in the future!