One of our Fearless Friday prayer requests has been for Beverly. Beverly is dh's cousin.
Parkinson's ~
I'm not sure how much of Bev's story she would want me to tell. But I'll give you the "short" version.
She thought they were happily married for nearly 30 years, found out he was having an affair. He manages to lie his way back home. Then Bev was diagnosed with Parkinson's. Husband leaves (Bev's insurance was through his employer). Divorce. Health continued to decline.
Last week, she went to a different doctor (due to no longer having insurance; because of the divorce, so she didn't feel she could afford to go to the specialist she had been seeing). Different doctor takes time to look at all the previous tests, MRI(s) and info. He actually took the time to talk to her. The results: he feels she

does not

have Parkinson's, rather it is a pinched nerve and wrong medications!!! New doctor changed her meds and told her, she would feel like a new person in 30 days!
Last Saturday, was the first time she was able to sleep all night in over five years!
Now, that is a gift LADIES!
Praise God for HE is Good!
first, remember to think "cheap" economical.
In 21 months (or there about) we will celebrate our 40th wedding anniversary.
We are planning to redo our wedding vowels. Dh's uncle will officiate. That is the only two things we are definite about.
We are doing this for two reasons...one, we want to. Secondly, we feel this will make a statement to our children and our grandchildren about the importance of commitment.
If you were going to redo your vowels, how would you plan it? Would you go fancy or keep it super simple? Would you have the ceremony at home or go away somewhere? Would you have flowers?
A little background info....our wedding was simple. We told our parents the night before, at 10:30 pm. Then we got married in my parents' living room the next afternoon. My mother and mother-in-love still managed to have a sit down dinner and a house full of flowers....
that was one of the reasons we waited until the night before. They would have gone way overboard if they had been given anymore advance notice.
We were both twenty-five and no, I wasn't ahem...you know!
(Oldest daughter was born three years and 2 months later).
The fact was, my younger sister had the big wedding. I watched as she and Mom stressed and argued over every detail. I didn't want four or five months of stress. And we were ready.
Our anniversary is April 4th. But because that falls during 'kidding" season with the goats, it is impossible for us to do anything from mid February until after the middle of April. So, we will be doing whatever we decide, probably sometime in December.
We could go as early as November, but no later than December because during January the weather becomes so unpredictable.
In case you are wondering, why we are starting to plan so early (after all, we didn't the first time).....
the one place I really wanted to go (and even possibly take the whole family, if we could afford) is already completely booked anytime after mid January of 2013!
Wanta take a peek, though?
(They are pretty pricey anyway.)
I looked at wedding dresses on ebay and the price isn't that bad; however, most do not look like they were designed for a person of my advanced age maturity. Then I thought about a denim skirt with a really feminine white blouse.
If it is in December....I thought about using red roses, somehow....
Maybe a bouquet of 40 on the serving table ~ one for each year and carrying a small bridal bouquet made up of 5 ~ one for each child. Does that sound dorkey?
(BTW, dh's favorite color is baby blue....not red.)
Anyway, what would you do?
Pay It Forward!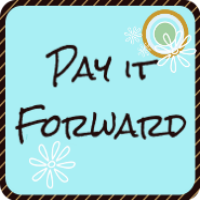 You may already know my victim pick for this week. For me, she visits in my email inbox each day. Her posts are always beautifully done, thought provoking and uplifting!
Last Wednesday blog post was one that really reached deep into my heart, it made me think, and it made me miss a woman I never met.
It will make you rethink your priorities.
Be sure and stop by
Holly's
for more Pay It Forward posts.
Tomorrow is

Building Our Homes Together

! Get your post written...about what's the Lord is doing in your home and link up. He may be teaching you something new....or leading you to do something different. Come share and be apart of tomorrow's gathering.
Cheryl
P.S. I received word this morning, a precious friend of mine went to ER last night with chest pains. They kept her overnight and will be running test today. Her name is Glenis, if you would say a prayer for her. Also, have another friend who's son will be going to court this morning over custody of his young daughter. Please ask for this young man to have favor with the judge.
The needs are great....aren't you glad we serve a greater God!
Thank you....you are loved!