Sundays In My City is brought to you by Unknown Mami. Go visit the many other places from around the world.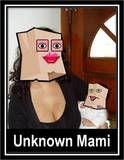 On rare occasions we break loose and leave the homestead behind (as long as we are back to help feed that evening) and do something different ~ like a field trip. One of our favorites is the annual Medieval Fair held each year in Norman, Oklahoma (Go Sooners!), in March. Want to come along?
These pictures are from last year.
Thanks for going on our field trip!
P.S. Later this week I'll be naming my own Sunshine Award winners, announcing a huge contest and shhhh....Unknown Mami was the winner of the Jacquie Lawson membership!