Memories…
I have to admit, I am late posting anything because I have been "stuck". Not that I can't think of any M words, I just haven't had a definite impression as to what to say or how to say it.
But I do have M*E*M*O*R*I*E*S. As a matter of fact, I am pretty sure some of my M-memories would seem rather ancient to many of you who normally link to Alphabe-Thursday.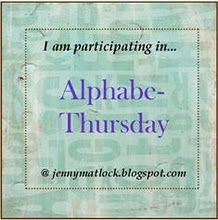 Ahhhh ~ I loved running home after to school to watch the Mouseketeers!
Remember Moochie from Spin and Marty fame?
(Yeah, Spin was my favorite, too!)
Wouldn't it be wonderful, if our days were as simple as those days in Mayberry?
One of my all time favorite M's ~ Thomas Magnum, P.I.
So let me just say ~ "Thanks for the Memories, A sentimental verse and nothing in my purse ~" (Bob Hope's theme song)
A trip down Memory Lane is always special, but my favorite
"M"
quote happened just this morning. And naturally, it came from the
"M"
granddaughter,Michaela.
"Mamaw, I need a washcloth. I have waffle juice on me." (Waffle Juice? I'm pretty safe in assuming it was Maple Syrup. She was very sticky!)
Be sure and take time to go by the marvelous Jenny Matlock's
site
to checkout the magnificent M posts from men and women everywhere!
Blessings,
Cheryl