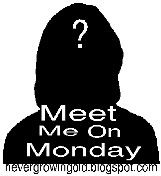 What is your favorite kind of pie?
My favorite pie is PIE! I like them all (except raisin), but I guess my favorite would either be chocolate cream or lemon meringue.

2. Have you ever ran out of gas in the car you were driving?
We really shouldn't talk about this. Dh gets upset when reminded of the fact HOW MANY times did I run out of gas! He accused me of trying to wean the car.

3. How many languages do you speak?
Really, what kind of question is this? I am Pentecostal Holiness. Actually, I butcher the king's English fairly well and I know a few phrases in Spanish. I worked at learning a little Japanese one summer as we had an exchange student. Finally, I learned enough to know when she needed to find a bathroom. I just pointed her in the right direction.

4. Do you take daily vitamins? YES!
I take fish oil (which I am currently out of), magnesium, and vitamins B, C, and D.
5. What is your worst eating habit?
Bread and sweets
Blessings,
Cheryl
(I'll be back in a bit with my Gratitude post,)